The abolitionist fighting to free Mauritania's slaves (CNN)
 He's the grandson of a slave and he's founded a mass anti-slavery movement, been jailed three times, and run for president of his home nation, Mauritania.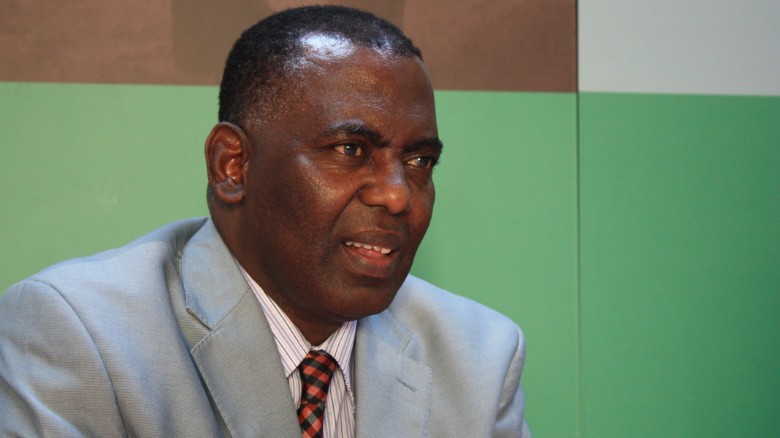 Story highlights
Biram Dah Abeid is a prominent anti-slavery activist in Mauritania
Mauritania was the last country in the world to officially abolish slavery, in 1981
He ran for Mauritania's presidency in 2014 and plans to do so again in 2019
London (CNN)A modest office block squeezed between a doctor's surgery and a south London housing project is an unlikely setting to find a man described on Time's most recent 100 List as « an inspiration to thousands. »
Yet there is much about Biram Dah Abeid, a prominent anti-slavery activist from the North African nation of Mauritania, that confounds convention.
In recent years Abeid has run for president of his home nation, founded a mass anti-slavery movement and been feted internationally for his work as an abolitionist.
Last year, former US Secretary of State John Kerry presented Abeid and fellow activist Brahim Ramdhane with a Trafficking in Persons Report Heroes Award. Abeid also received the UN Human Rights Prize in 2013, an honor previously bestowed upon the likes of Nelson Mandela and Martin Luther King.
In Mauritania, however, Abeid's protests have seen him jailed on three separate occasions, become a hero to his supporters and a thorn in the side of those he says refuse to address the slavery issue.
Photos: Photos: Slavery's last stronghold
In 1981, Mauritania became the last country in the world to abolish slavery. CNN traveled to Mauritania in December 2011. These photos are taken from that trip.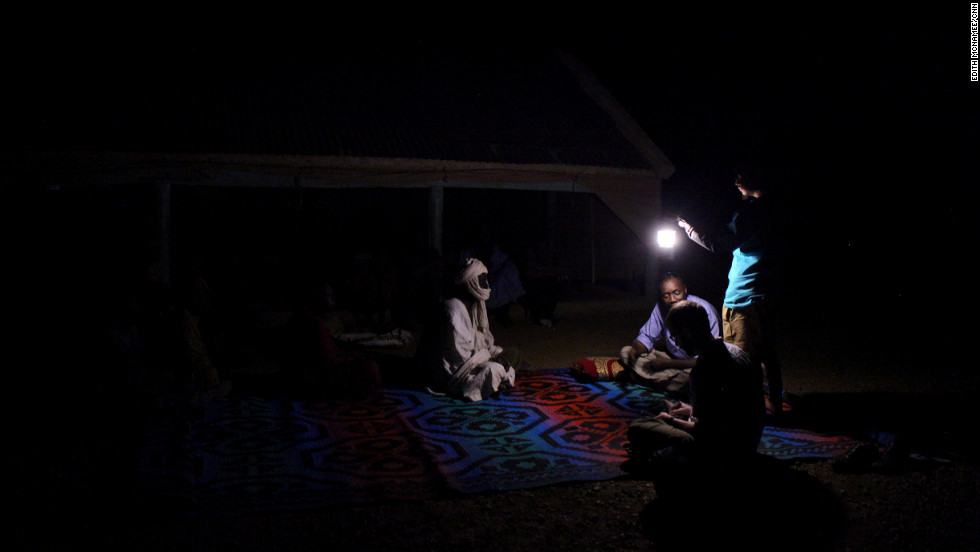 Photos: Photos: Slavery's last stronghold
Foreign journalists aren't allowed to talk about slavery, and the reporters had to conduct many interviews at night and in secret.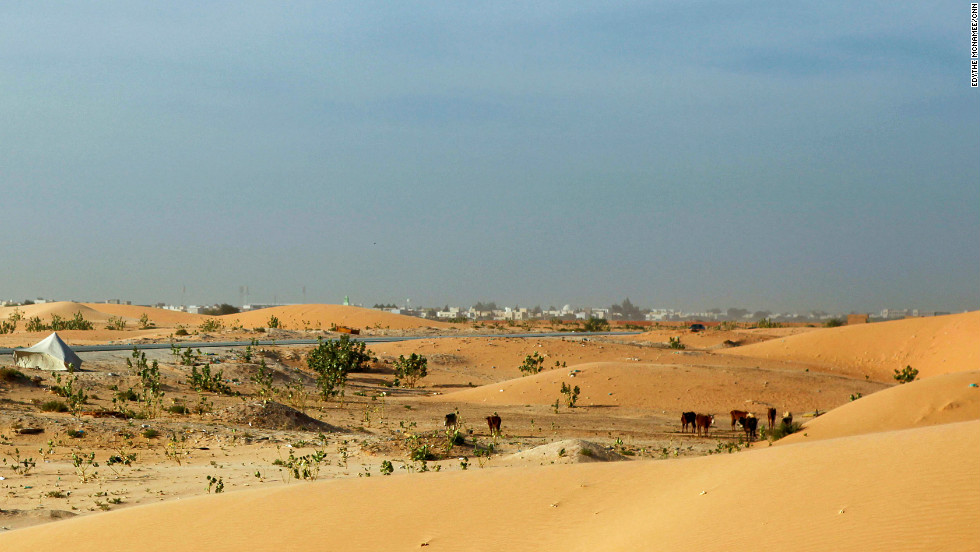 Photos: Photos: Slavery's last stronghold
The Saharan nation in West Africa has one of the highest proportions of enslaved people.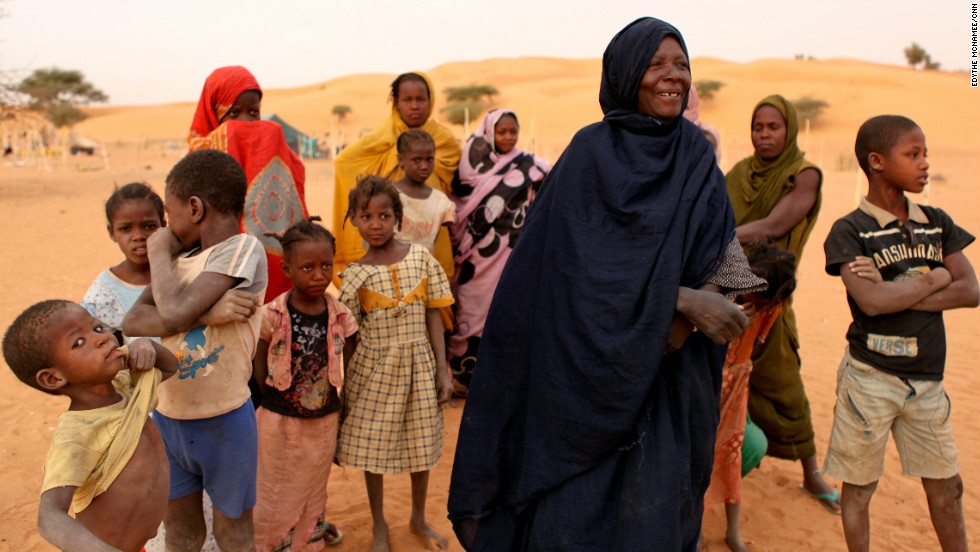 Photos: Photos: Slavery's last stronghold
Slaves typically aren't bought and sold in Mauritania; they're born into slavery.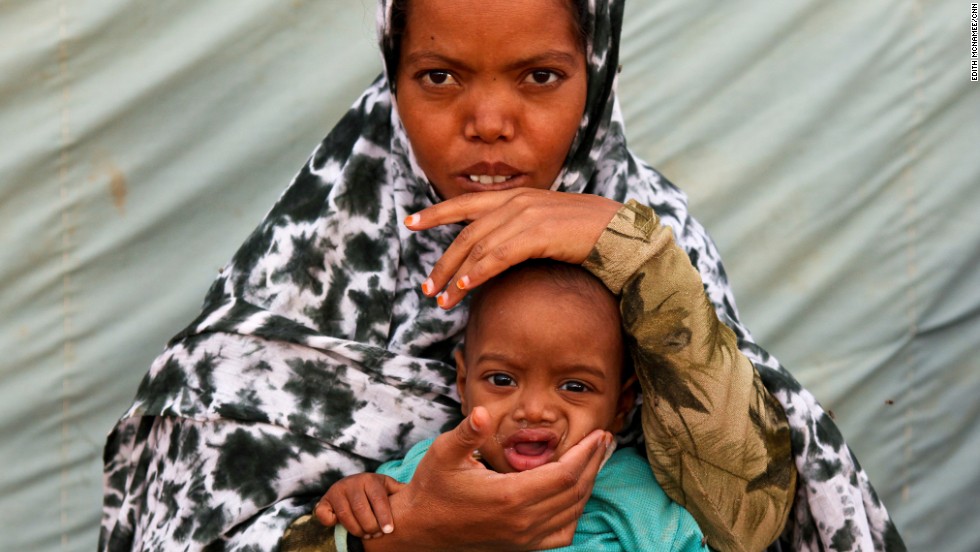 Photos: Photos: Slavery's last stronghold
Lighter-skinned Arab people enslaved darker-skinned sub-Saharan Africans centuries ago. Some of those ties remain intact.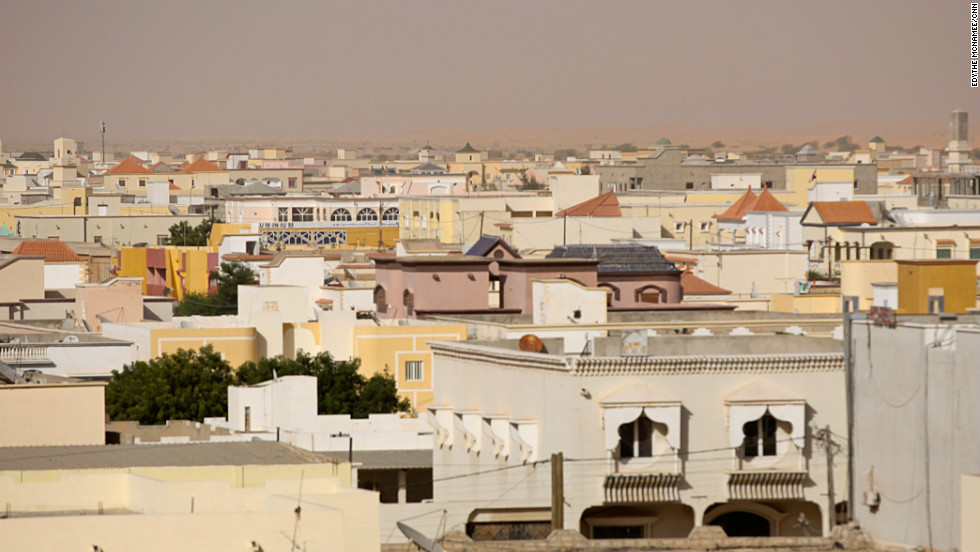 Photos: Photos: Slavery's last stronghold
The activist group SOS Slaves was formed in Nouakchott, Mauritania's capital, in 1995. It works to free people and is trying to bring legal cases against slave masters.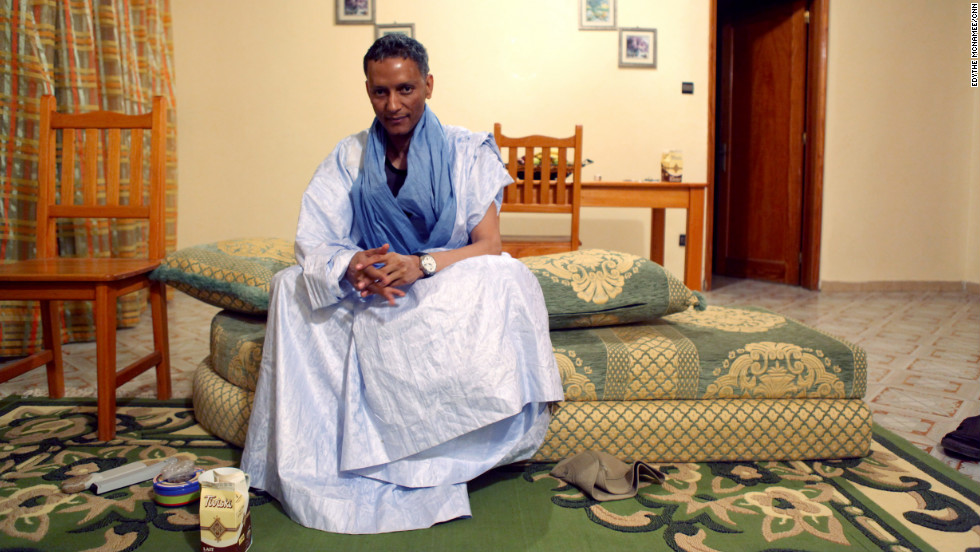 Photos: Photos: Slavery's last stronghold
A former slave owner, Abdel Nasser Ould Ethmane, co-founded the abolitionist group. He partnered with Boubacar Messaoud, whose family was enslaved.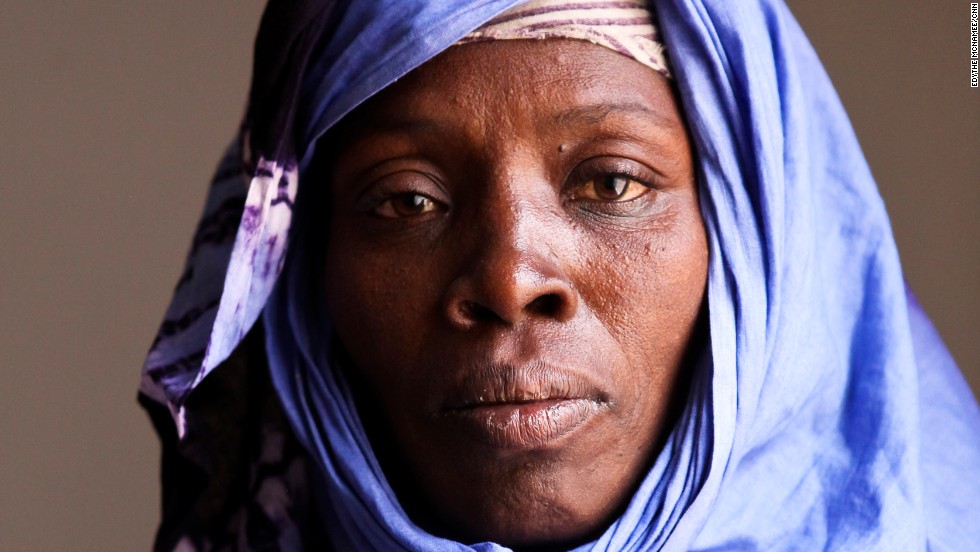 Photos: Photos: Slavery's last stronghold
Moulkheir Mint Yarba escaped slavery in 2010. She says all her children are the result of rape by her master.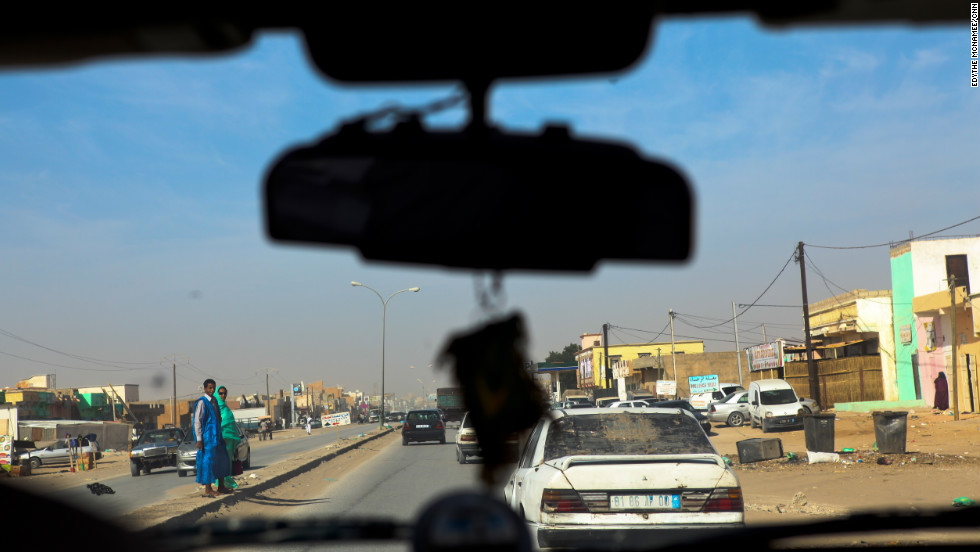 Photos: Photos: Slavery's last stronghold
Government officials deny slavery is real. « All people are free in Mauritania and this phenomenon (of slavery) no longer exists, » said one official.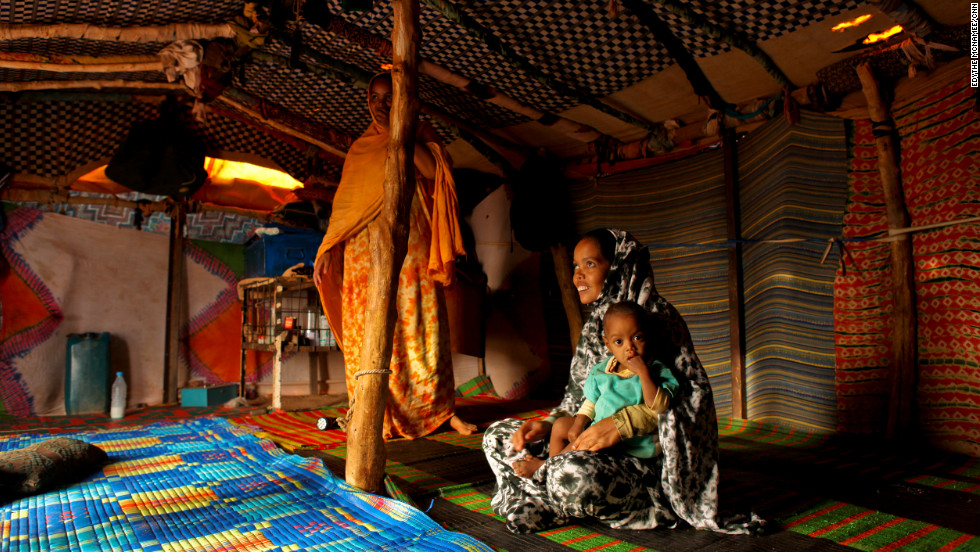 Photos: Photos: Slavery's last stronghold
Life in Mauritania is hard for both slaves and some slave masters. Forty-four percent of people live on less than $2 per day.
Photos: Photos: Slavery's last stronghold
Escaped slaves learn to sew, cook and braid hair at a rare training center in Nouakchott.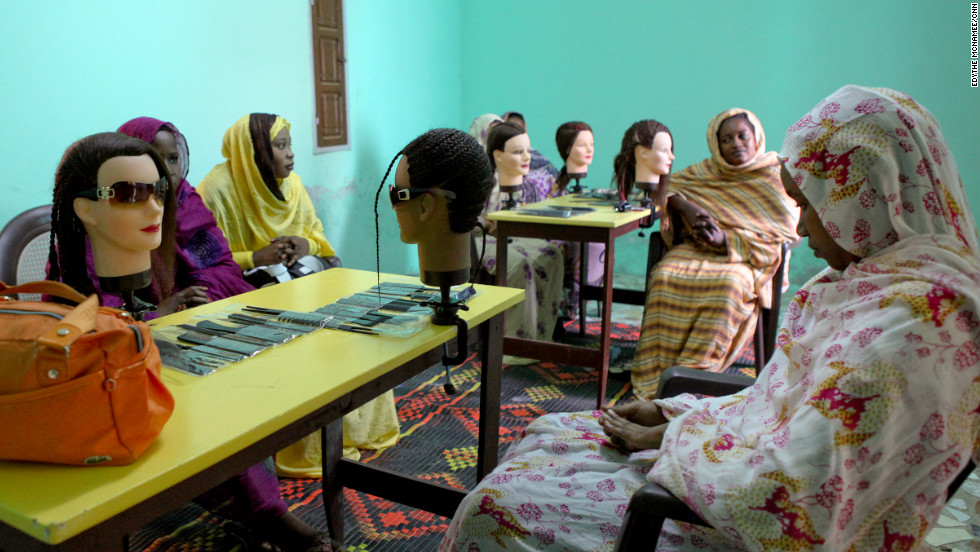 Photos: Photos: Slavery's last stronghold
« This is another way to liberate them, » says the center's director.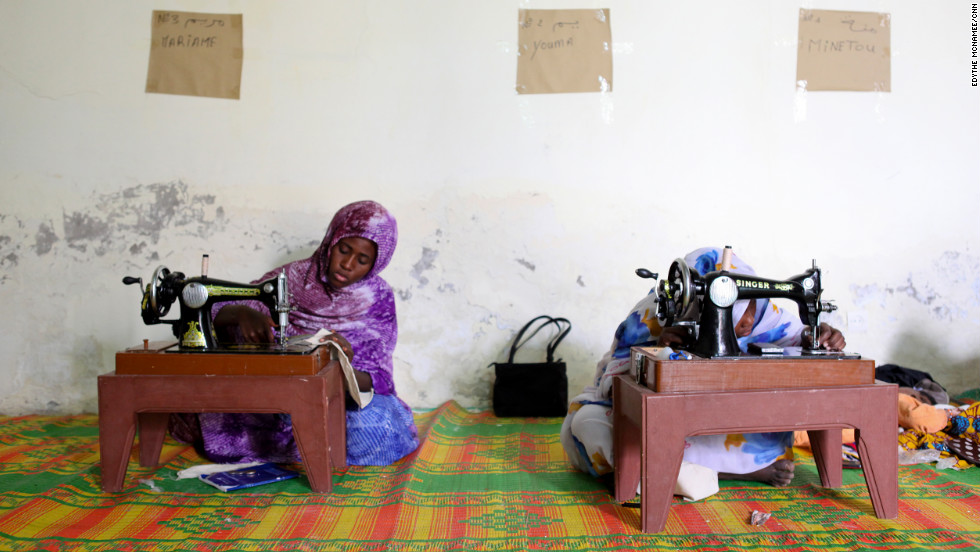 Photos: Photos: Slavery's last stronghold
SOS Slaves, the abolitionist group, runs the school with funding from international agencies.
Photos: Photos: Slavery's last stronghold
In a city market, locals purchase brightly colored fabric to make dresses and headscarves.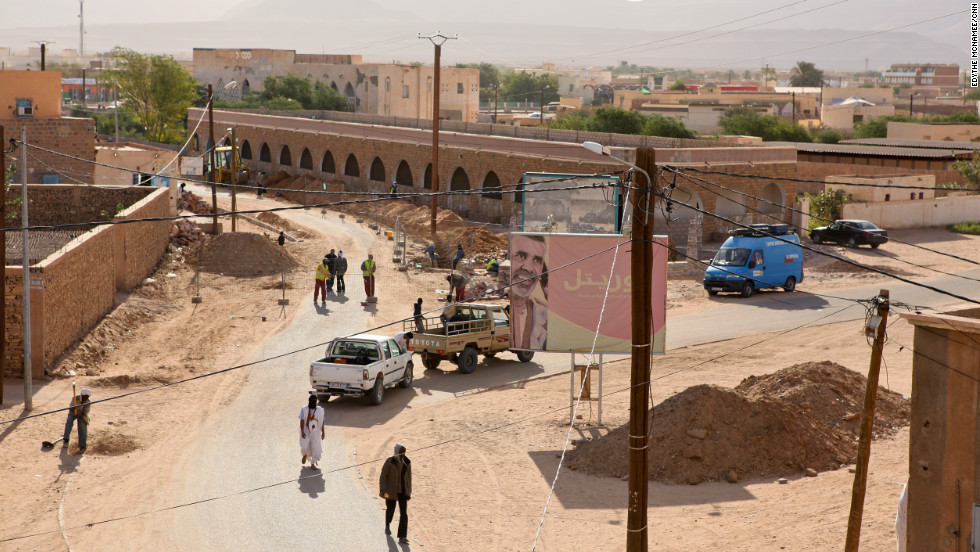 Photos: Photos: Slavery's last stronghold
In Atar, the sand dunes give way to mountains and plateaus.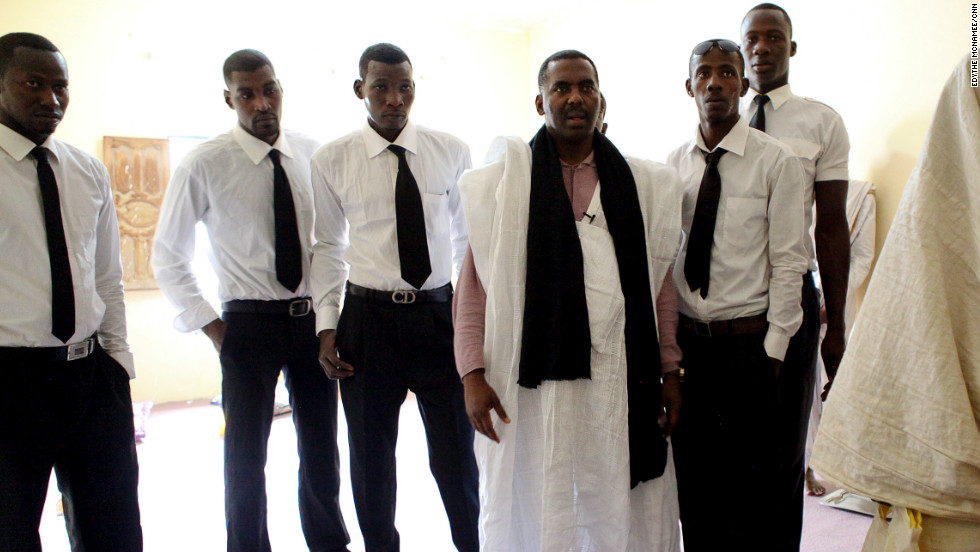 Photos: Photos: Slavery's last stronghold
Biram Dah Abeid runs an abolitionist group called IRA Mauritania. He says he's been arrested and tortured for speaking out.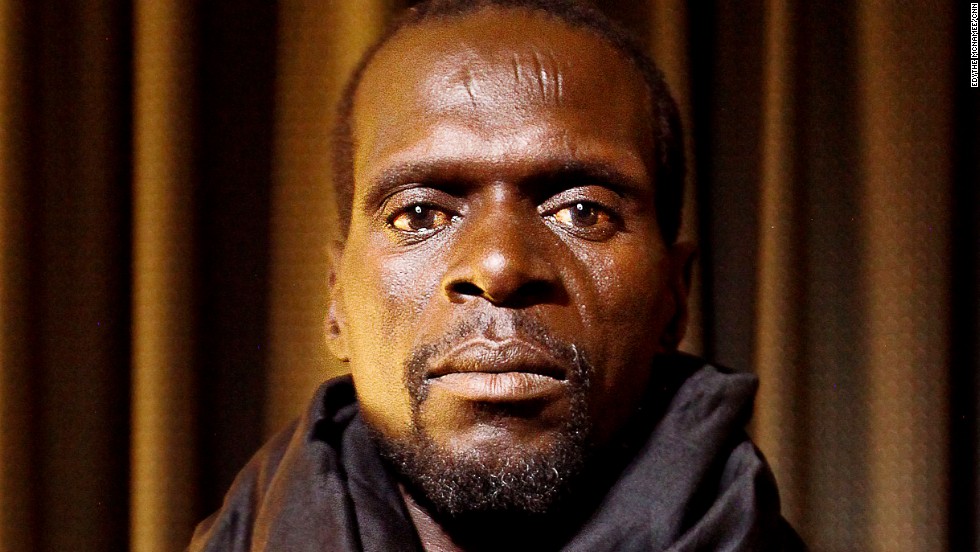 Photos: Photos: Slavery's last stronghold
Yebawa Ould Keihel was liberated from slavery years ago but still refers to his former masters as family.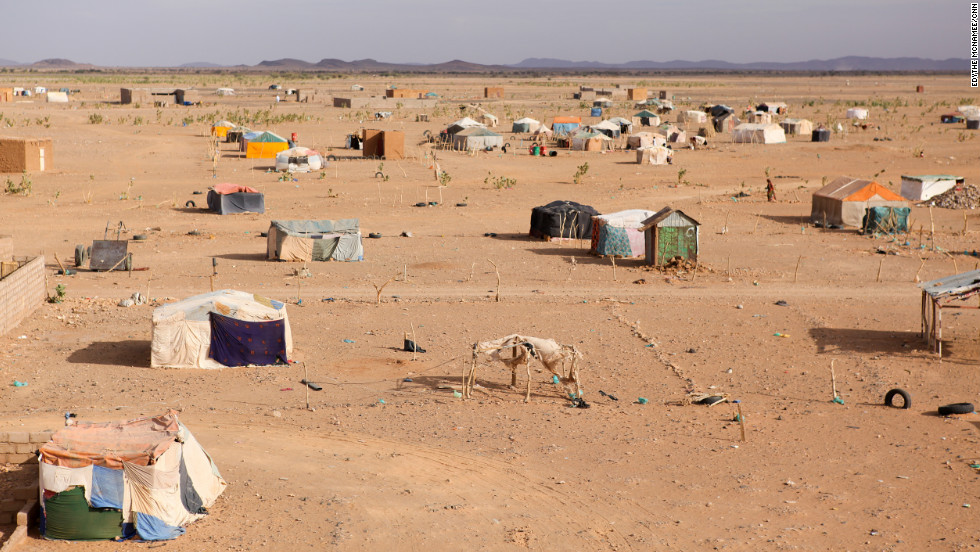 Photos: Photos: Slavery's last stronghold
Residents of so-called slave villages don't work in the homes of their masters. But masters may still exercise property rights over them.
Read More
Slavery's last stronghold?
Etched into the vast sands of the Sahara Desert, Mauritania was the last country in the world to officially abolish slavery, doing so only in 1981.
The government there regularly insists that slavery no longer exists within its borders and points to new laws and courts it has created to deal with the issue.
However, a raft of NGOs, the US State Department and the UN Special Rapporteur on extreme poverty and human rights say that ancient slave owning practices remain.
To put it mildly, Abeid is on the opposite side of the argument to the Mauritanian government.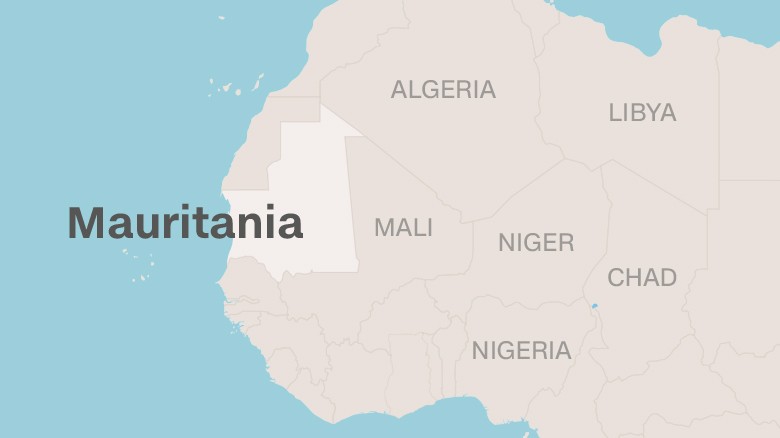 « Many children, women and men [in Mauritania] are born slaves, » Abied states through a translator at the offices of Anti-Slavery International, a London based non-profit that shares his abolitionist goals and has worked on slavery in Mauritania for over 20 years.
« [Slaves] are treated as if they're not human, they are not recognized and registered as citizens, » Abeid continues. « In addition to not having papers and a civil state, they are consigned to forced labor. »
« They have no salary, they have no healthcare, they have no food or clothes. The children are prevented from going to school because they have to work. The women are prevented from having a normal motherhood, sexuality and family life, » he adds.
Centuries-old practice
Most slaves in Mauritania are the descendants of individuals who were captured centuries ago. They typically are not bought and sold but can be given away as gifts. Many work as cattle herders or as domestic servants. Their offspring automatically become slaves, too.
According to Anti-Slavery International, the majority of enslaved Mauritanians belong to the primarily dark skinned Haratine group and have been owned by lighter skinned white Moors.
Read: Slavery's last stronghold
Slaves that remain with their masters are unregistered, uneducated and socially isolated. While they are not in chains, most do not attempt to leave their masters as life beyond slavery is unimaginable, Anti-Slavery states.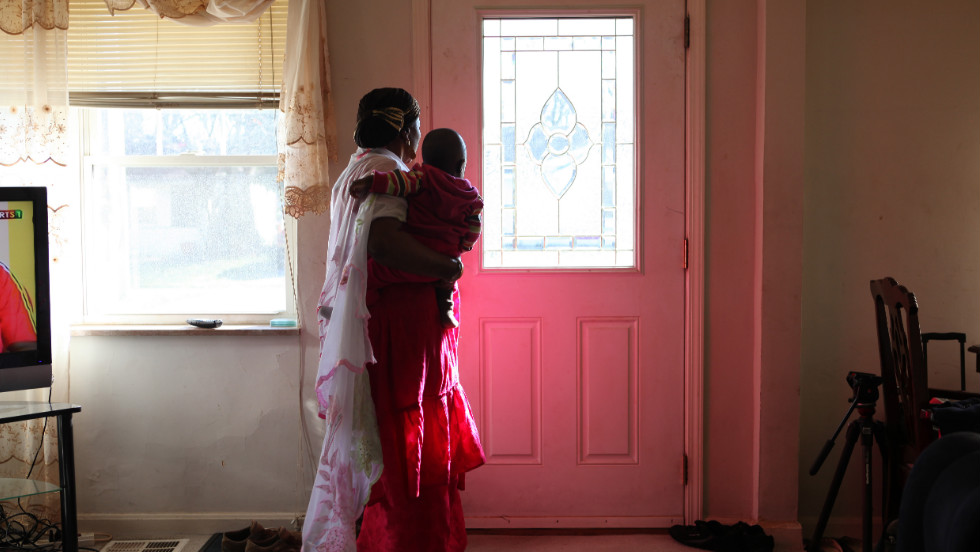 MUST WATCH
When freedom is 4,000 miles away 04:47
Although there are no official slavery figures, the CIA World Factbook says that up to 20% of Mauritania's 3.67 million population is estimated to be enslaved.
However, a 2016 study from the Walk Free Foundation estimated far fewer remained enslaved at 43,000 people — representing 1.06% of the population.
Professor Jeremy Keenan, a regional expert at the School of Oriental and African Studies (SOAS) in London, says one of the reasons the Mauritanian government is reticent to tackle the slavery issue is because it is so historically complex and « traditionally deeply entrenched. » Many slave owners and slaves would not see themselves as such even though most of the outside world would, he says.
See more on modern slavery
On top of this, fully addressing the issue would create a number of new problems such as figuring out what to do with freed slaves who have known nothing else but dependency on their owners, Keenan adds.
Abeid says his organization, the Initiative for the Resurgence of the Abolitionist Movement (IRA), which is not recognized by the Mauritanian government, has rescued many from slavery since it was formed in 2008.
He tells how his home is always bustling with activists and slaves freed by the group. Providing support for those who have been rescued is vital as they seek to build their lives as free men and women, he says.
Childhood pledge
Abeid first committed to the abolitionist cause when he was just eight years old.
After witnessing a slave being beaten by his master, he asked his father why such brutality was allowed to happen. It was then his father told him that Abeid himself was the descendent of slaves.
Abeid's grandmother had been a slave and his father was only freed as an act of charity by her master. His father later married and had two children with a female slave but was separated from them when they were given away by their owner.
Abeid says he made a promise there and then that he would dedicate his life to the cause. It's a pledge that continues to shape his destiny many years later.
Read: Cleaning up America's 'ground zero for modern-day slavery'
While far from the only anti-slavery group operating in Mauritania, IRA's methods set it apart.
Mass rallies, road tours of the country to meet rural slaves and occupations outside the residences of those suspected of being slave owners have all been employed.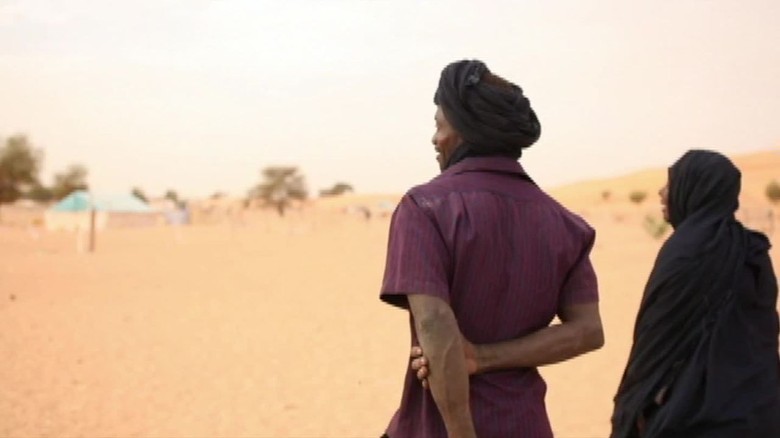 MUST WATCH
Full documentary: Slavery's last stronghold 23:28
Abeid says those occupations have become an effective way of forcing the hitherto uninterested authorities act.
« [The] people we send to the house come out and compel the police to do their job. When the police come and takes the slave owner into prison, we will wait and sleep outside the police station for a week or two, a month or two, and talk to the media, » he says.
Abeid believes the noise caused by these tactics has pushed many slave owners to release their slaves out of fear of being publicly exposed.
« Before us, these anti-slavery organizations were elite-led, a few people who fought against slavery by using the voice of the media, » Abeid says. « For us, the fight against slavery can't be reduced to solely writing a denunciation. There must also be acts. »
Price of protest
While attention grabbing, these tactics have come at a cost. Abeid and his fellow IRA activists have faced arrest and time behind bars. Abeid has also been painted by his opponents as violent and anti-Islam, charges he and most outside observers reject.
Abeid was most recently detained on charges of illegal assembly and rebellion, encouraging rebellion and refusing to comply with the orders of administrative authorities.
Seventeen human rights groups called for his immediate release and for charges to be dropped but Abeid remained imprisoned for 18 months. « Mauritania must stop targeting anti-slavery activists, including convicting them solely for participating in a peaceful rally, » a statement from Amnesty International read.
Others accused the police of using violence to break up a peaceful protest.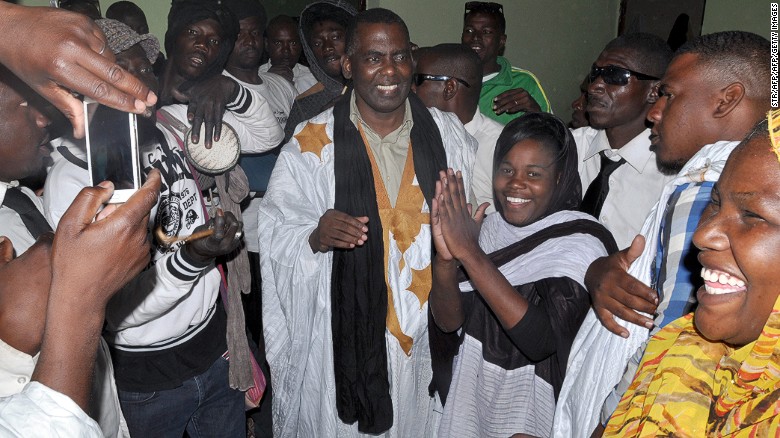 Abeid is welcomed by supporters as he leaves jail on May 17, 2016, after Mauritania's supreme court downgraded the crimes he was convicted of and ordered his release.
CNN sought comment from the Mauritanian government for this article through its embassy in London. The embassy's media and public relations counselor, Pieter Tesch, said in an email that « civil society NGOs are free to operate and can work undisturbed within the law.
« However, those who break the law and are held responsible for instigating violence can expect to be held accountable in the courts. »
Abeid was also previously imprisoned after publicly burning a series of religious texts he said justified slavery and offered a false interpretation of Islam.
Denouncing slavery isn't the reserve of an elite. All people must denounce it
Biram Dah Abeid, anti-slavery activist
That action even led to calls for him to face the death penalty for blasphemy, Abeid says. Yet he remains adamant his purpose was served — to reach out to slaves and make them aware that a life outside servitude was possible.
Even though most of his audience may be illiterate they maintain the ability to « read an act, » he posits. « Denouncing slavery isn't the reserve of an elite. All people must denounce it, » he adds.
Enforcing the law
Mauritania officially criminalized slavery in 2007 and established special courts for hearing cases in 2015.
We asked Tesch, from the Mauritanian embassy, whether slavery still exists in Mauritania. He said that within « the constitution of the Republic it is stated that all its citizens, men, women and children, are free. Subsequently the law and the criminal code has been tightened to deal with specific issues. »
Yet critics, including the US State Department say anti-slavery laws aren't seriously enforced and the courts are underfunded. There have only ever been two successful prosecutions against slave owners.
Abeid points to the more frequent arrests of members of IRA. « The prisons are filled with anti-slavery activists, » he says.
Although he sees positives in that more people are demonstrating against slavery, Abeid believes that continuing to draw attention to the issue whether inside Mauritania or outside is the most effective way to move forward.
That in part helps explain his ambition to run for president in 2019. Abeid finished a distant second behind President Mohamed Ould Abdel Aziz after most opposition parties boycotted the 2014 election over concerns about the fairness of the vote.
Keenan from SOAS believes the Mauritanian government sees Abeid as a potential political threat. He points to Mauritania's demographic make up, in which there is a large Haratine minority, that has the potential to provide a solid support base for Abeid.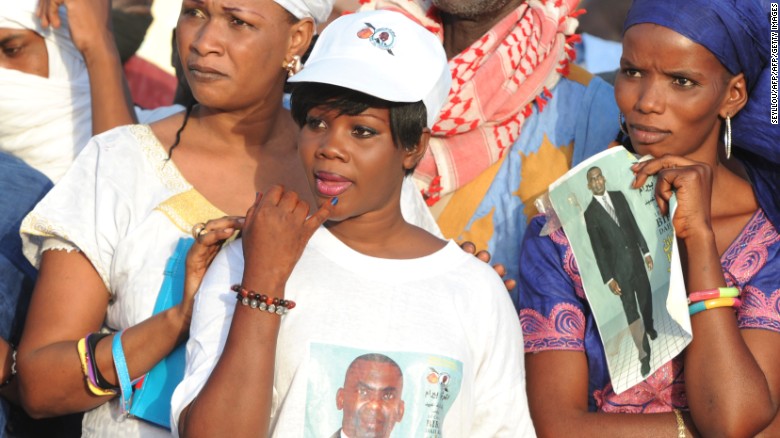 Supporters of Abeid's run for president, in Nouackchott, June 2014.
Continuing the fight
For the hope that I stirred up in people, I [have to take] responsibility for the fight and continue to go back there.
Biram Dah Abeid, anti-slavery activist
After a long period on the frontline of the slavery fight, Abeid says his ideal scenario would be to win the 2019 election, have one full term where he could enact the relevant changes to end slavery before retiring from public life.
However, he remains wary such a scenario may not be as appealing to some within the Mauritanian establishment.
He has spent much of his time since being released from prison last year outside Mauritania, rallying support for his cause and meeting with members of the Mauritanian diaspora.
When asked if he worries about going back to Mauritania, he pauses before answering.
« In order to be consistent in my support for victims, I have no other choice. For the hope that I stirred up in people, I [have to take] responsibility for the fight and continue to go back there. »
Paula Erizanu contributed to this report
source : http://www.cetusnews.com/sports/The-abolitionist-fighting-to-free-Mauritania-s-slaves.rymCvLZtnvXb.html
Source originale: http://edition.cnn.com/2017/06/21/africa/mauritania-slavery-biram-dah-abeid/index.html